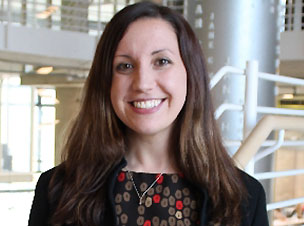 Blair E. Thompson
Assistant Clinical Professor of Law
B.A., St. John's College
J.D., cum laude, Drexel University School of Law
Phone: 516-463-5988
Email: Blair.E.Thompson@hofstra.edu
Biography
Professor Thompson joined the Robert W. Entenmann Veterans Law Clinic in January 2019. In the Veterans Law Clinic, students represent veterans in disability appeals before the U.S. Department of Veterans Affairs and the U.S. Court of Appeals for Veterans Claims. Students also represent veterans who have been discharged from the military for reasons relating to post-traumatic stress disorder, sexual orientation, or military sexual trauma in applications for discharge upgrades before the military's Discharge Review Boards and Boards for Correction of Military/Naval Records.
Previously, Professor Thompson was a Clinical Teaching Fellow in the Bob Parsons Veterans Advocacy Clinic at the University of Baltimore School of Law. Professor Thompson also served as an attorney with the Board of Veterans Appeals in the U.S. Department of Veterans Affairs in Washington, D.C., and as an attorney in the Office of Disability Adjudication and Review at the Social Security Administration. She gained significant trial experience as an Assistant Public Defender in Baltimore City at the Maryland Office of the Public Defender. Additionally, Thompson served as a judicial law clerk for a Maryland Circuit Court Judge in the Baltimore City Juvenile Justice Center. 
Professor Thompson currently serves as the chair of the Advocacy Committee of the National Law School Veterans Clinic Consortium, a collaborative effort of the nation's law school clinics dedicated to addressing the unique legal needs of U.S. military veterans. In this role, she manages the Consortium's work on amicus curiae briefs in litigation affecting veterans nationwide.
Her article, The Doctor Will Judge You Now, which applies a due process analysis to the VA's use of Compensation and Pension Examinations in disability adjudication, is forthcoming in May 2021 in the University of Cincinnati Law Review.