Get a head start and ace your first year of law school.
June 26, 2023 to July 20, 2023
Edge Ahead is open to anyone planning to attend law school in the next two years. This four-week program allows you to gain exposure to three important first-year courses — Contracts, Torts, and Legal Writing — and to develop the skills you need to succeed in law school, such as case briefing, note-taking, and outlining. You will also learn exam-preparation strategies for both multiple-choice and essay questions.
The program is taught by accomplished and dedicated full-time professors who will support you during your introduction to the law school experience.
Students can attend in-person or online. For students who do not attend in person, we offer both a synchronous option to Zoom into the live classes and an asynchronous option for those who prefer to review the class recordings on their own schedule.
For more information, contact Professor Susan Greene, Director of Edge Ahead, at Susan.L.Greene@hofstra.edu.
Program Agenda
Classes will be held on Monday-Thursday except the week of July 3, when classes meet Monday, Wednesday, Thursday and Friday. Legal Writing will meet daily for one hour; Contracts and Torts will meet twice a week for two hours each day.
Our lunch breaks will feature guest speakers from the Law School community and from the local bench and bar.
Registration and Program Fee
This program is open to anyone planning to attend law school in the next two years. Class sizes are limited to ensure maximum feedback and personal attention.
The program fee is $1,950.
For more information, contact Professor Susan Greene, Director of Edge Ahead, at Susan.L.Greene@hofstra.edu.
Housing
On campus housing is available to Edge Ahead participants, for an additional fee.
Coursework
Your professors will grade your weekly assignments and return them with extensive comments to show ways to improve. The Contracts and Torts classes will each have a final assessment, consisting of both multiple-choice and essay questions. These assessments will provide you the invaluable opportunity to become comfortable with the law school testing experience and to hone your skills in the summer, so that when the fall semester exams arrive, you are in the best position to succeed. Your coursework will be graded on a pass/fail basis.
In Legal Writing, your professor will provide a fact pattern and a closed universe of law, which you will use to analyze a legal problem and draft your first legal office memorandum. You will receive substantial individualized feedback on your work product.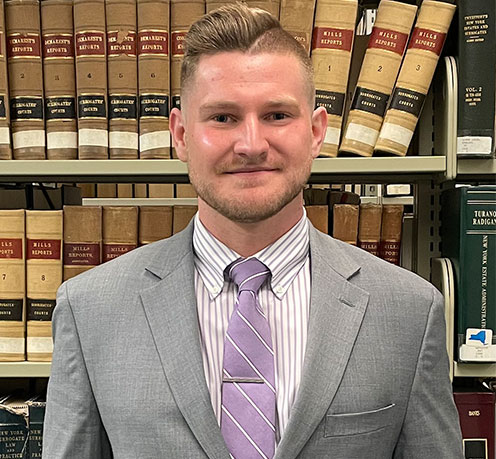 Christopher Link
"The Edge Ahead Program was really the best experience of my educational career. The program really helps to hold your hand through the month long process. At lunchtime we had Hofstra Law alumni come in ranging in every field of law that you could possibly imagine, all the way from litigation to mergers and acquisitions with multi-billion dollar companies."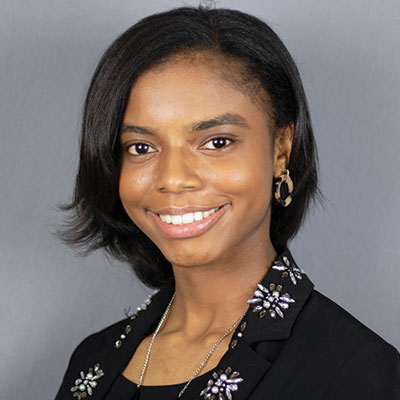 Deandra Denton
"As a first-generation law student, I knew that getting a preview into what my 1L experience would be like was critical. Edge Ahead helped me to get acquainted with law school and start off strong. The best advice I received was on outlining strategies and exam-taking techniques. This advice has been foundational to my success in my first year."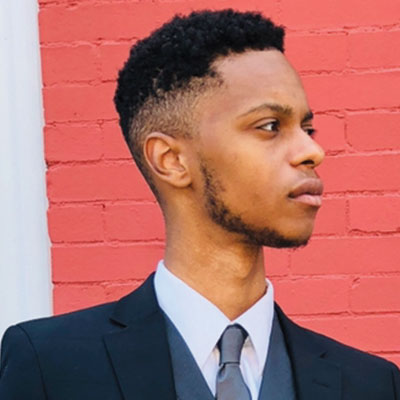 Anthony Early
"Professor Albert taught me that 'Law school is about being okay with the ground under you not being stable. Edge Ahead is the first step towards being comfortable in your discomfort.' Edge Ahead, and specifically that quote, allowed me to prepare myself with uncomfortable situations. The quicker I learned to be okay with not being okay, the more comfortable I became with the law school experience as a whole."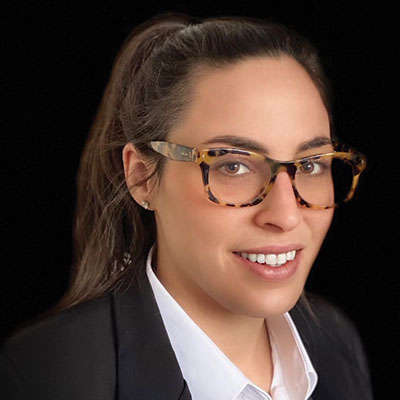 Jaime Feerst
"The Edge Ahead curriculum taught me how to read cases, learn the law, and write office memoranda — all essential skills for a successful 1L. I attribute much of my success during my first semester to Edge Ahead, and highly recommend it to incoming law students."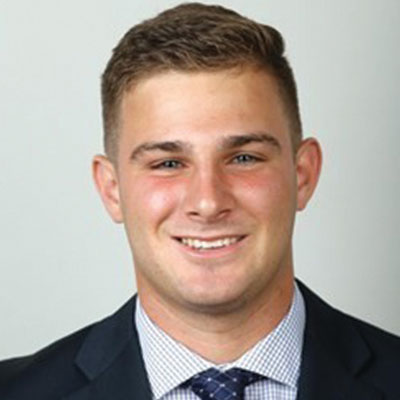 Kyle Facibene
"Each professor does an excellent job simulating how your first-year classes will be, while also providing valuable tips on how to succeed in your first year and beyond. When I walked into my first 1L class, not only did I feel more confident than I could have imagined, but I also felt that I had a distinct advantage over many of my classmates."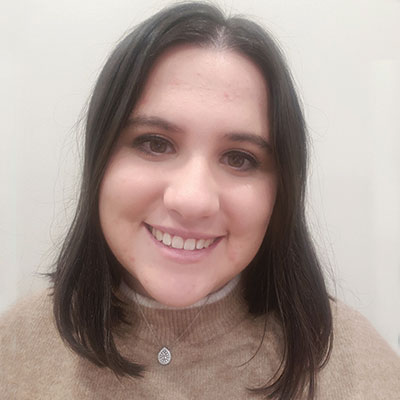 Rachel Miller
"Edge Ahead was such a great experience for me because I had the opportunity to be taught by amazing Hofstra Law professors who helped me start developing law school skills including case briefing, test-taking etc. In that way, Edge Ahead allowed me to gain a sense of what it means to study the law before law school."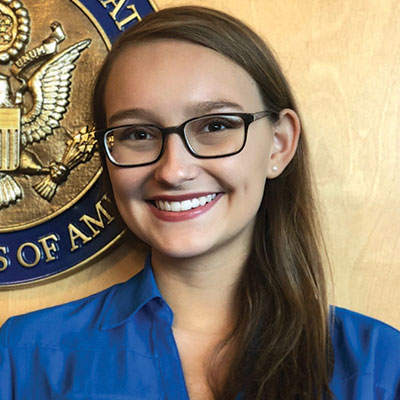 Megan Scime
"Participating in the Edge Ahead program provided me with a greater understanding of law school fundamentals. With this extensive experience, I gained confidence in the classroom, was ready to take on my first year, and excelled to gain a federal judicial internship for Summer 2021!"