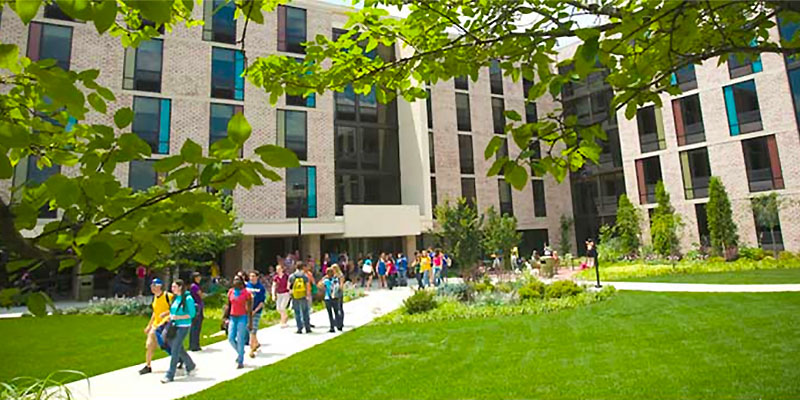 Housing
The Graduate Residence Hall is Hofstra University's newest residence facility. The five-story building offers suite-style apartment living and is just a short walk to the Law School. The Graduate Residence Hall has single and double bedrooms within two-, three- and four-bedroom suites.
Colonial Square residence hall also offers suite-style living for law and graduate students in Jamestown and Newport houses. Approximately 25 students per house live together in either "super" single rooms or in double bedrooms, with a common lounge area per suite and a private bathroom. A kitchen area is available on the main floor of each house for students who wish to cook in their residence hall. You can take a photo tour of the Graduate Residence Hall on the Hofstra website.
Visit the Office of Residential Programs website for full information about the on-campus living community at Hofstra University.
Dining
The Hofstra Student Center offers a diverse array of culinary options, including organic foods, sushi, an omelet station, Mexican, wraps, kosher meals and a Red Mango.
Visit Hofstra University Dining Services for full information about our diving services and plans.