Faculty in the Field

Akilah N. Folami, Professor of Law
Professor Folami teaches communications law and cyberlaw, among other subjects. Her scholarly interests include the intersection of communications law and media policy, and the regulation of speech and cultural expression on broadcast radio.
Before her teaching career, she practiced in the litigation department of Fried, Frank, Harris, Shriver & Jacobson, LLP and the technology transaction group of Morrison & Foerster LLP. During her time as an attorney, Professor Folami specialized in issues of technology, intellectual property, new media, and Internet-related issues, such as ownership, licensing, e-commerce, online contracting and privacy.
---
Leon Friedman, Joseph Kushner Distinguished Professor of Civil Liberties Law
Professor Friedman teaches Copyright and courses in constitutional law. He is the author of several award-winning books as well as more than 100 law journal articles and newspaper columns that have appeared in such publications as The New York Times, The Nation and The New Republic.
He is a leading copyright lawyer and has represented such entertainers as Kathleen Turner and James Brown in addition to many authors and their estates. He has also represented Jean Harris in an important First Amendment case dealing with the "Son of Sam" law, and Rubin "Hurricane" Carter, for whom he obtained a writ of habeas corpus, freeing him after 19 years of imprisonment. (His activities on behalf of Carter were featured in the film The Hurricane, starring Denzel Washington.)
He acts as general counsel to PEN American Center, a leading writers' group fighting censorship.
---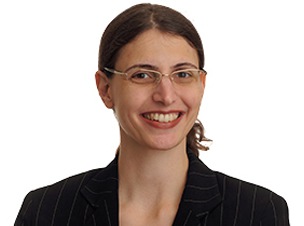 Irina D. Manta, Professor of Law and Associate Dean for Research and Faculty Development
Professor Manta teaches courses such as Intellectual Property Survey, Trademarks, and the Intellectual Property Colloquium.
Her research examines the intersection between intellectual property law and social science, with a focus on psychology. She has most recently written about the hedonic value of trademarks and its legal implications, the problem of cognitive bias in copyright infringement litigation, and the role of criminal sanctions in intellectual property.
Professor Manta has published or has forthcoming articles in the Boston College Law Review, the Ohio State Law Journal, the Harvard Journal of Law & Technology, the Florida Law Review and the Arizona Law Review, among others.
She is also the advisor of the Hofstra Intellectual Property Law Association (HIPLA).