Wilbur F. Breslin Center for Real Estate Studies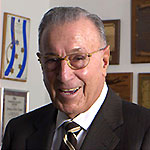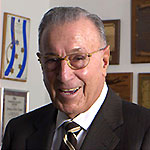 The Wilbur F. Breslin Center for Real Estate Studies is designed to meet the need for education and training of attorneys in the complex field of real estate law, offer instruction for and foster relationships between real estate professionals, and provide a center of excellence for the interdisciplinary study of real estate business and law.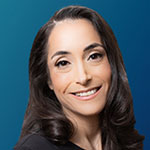 Ashira Pelman Ostrow
Peter S. Kalikow Distinguished Professor of Real Estate and Land Use Law and Executive Director of the Wilbur F. Breslin Center for Real Estate Studies
Professor Ostrow teaches courses in Property, Land Use Law, Real Estate Transactions and State and Local Government Law. Her research focuses on land use and local governance, with an emphasis on the interaction between federal law and local land use policies. Her articles have been published in a wide variety of journals, including the Yale Law Journal, Indiana Law Review, Emory Law Journal, Florida Law Review and Harvard Journal on Legislation. Professor Ostrow has received a number of awards and honors for her scholarship. In particular, she was selected for participation in the Harvard/Stanford/Yale Junior Faculty Forum, was awarded Hofstra University's Lawrence A. Stessin Prize for Outstanding Scholarly Publication, and won the American Association of Law School's Scholarly Paper Competition.
Before joining the Hofstra Law faculty in January 2007, Professor Ostrow worked as a real estate attorney in Davis Polk's corporate department. Her practice included the representation of real estate investment funds, lenders, borrowers, landlords and tenants in sophisticated commercial real estate transactions. Professor Ostrow received her J.D. from Columbia Law School in 2003. While at Columbia, Professor Ostrow was a James Kent Scholar, a Harlan Fiske Stone Scholar and an Editor of the Columbia Law Review. In 1999, Professor Ostrow graduated, summa cum laude, from the University of Pennsylvania with a B.A. in political science.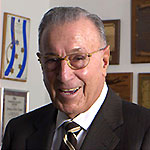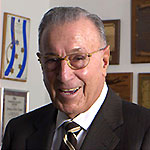 A well-known, highly regarded real estate developer, Wilbur F. Breslin has diversified experience in all facets of the real estate industry. He is the owner and developer of numerous commercial and residential properties in multiple states, and has expertise in construction, land planning, real estate appraising, brokerage, tenant negotiations, property management, and financing. Mr. Breslin made his mark on the tri-state landscape through the development of 12 residential communities, 30 retail centers, and the management of over 10 million square feet of real estate. He is renowned for his creative vision in new development and redevelopment, as well as his unparalleled relationships with tenants, government officials and civic associations. Wilbur Breslin's commitment to turning rundown properties into aesthetically pleasing, prosperous sites has become his trademark.
Wilbur F. Breslin Center for Real Estate Studies
Hofstra University
250 Hofstra University
Hempstead, New York 11549
Email: breslin@hofstra.edu
Phone: 516-463-4069
Fax: 516-463-3907