Hofstra Law's JD Program provides an education rich in both the theory and skills needed to produce outstanding lawyers.
Our students have long been involved in clinical programs, fellowships, externships and pro bono opportunities that give them real attorney experience — practicing alongside veteran lawyers — before they've graduated.
Hofstra Law offers a wide and diverse range of courses.
The traditional JD Program consists of at least 87 credit-hours. The first year consists of 8 required courses over two semesters.
With the legal market demanding more skills-based training, we have developed the course Foundational Lawyering Skills to introduce students to core lawyering skills essential to effective practice. This required course, offered in the fall semester of the second year, is taught in three intensive modules that focus on practice-ready research and writing; fact investigation and witness examination; and client interviewing, counseling and negotiation. Each module begins with a lecture to teach students a lawyering skill, followed by breakout classes in which students perform and practice the skill and receive individualized feedback.
Admissions
Join Our Community
Become part of a community of accomplished scholars, engaged minds, and passionate individuals.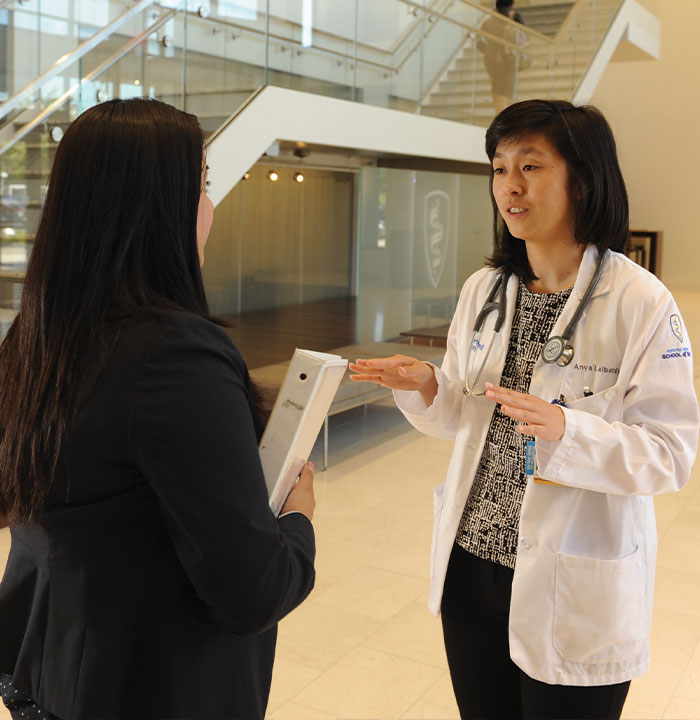 2-Year JD Program for Foreign-Trained Lawyers
We designed our 2-Year JD Program for Foreign-Trained Lawyers for highly qualified international applicants interested in obtaining a U.S. Juris Doctor and having the ability to take the New York State Bar exam. Students in the 2-Year Program are admitted with advanced standing, receiving up to one year of elective credit for already earning a foreign law degree.
Applying to the 2-Year JD Program for Foreign-Trained Lawyers is similar to applying to our traditional JD Program as an international student, except that Law School Admissions Test (LSAT) is not required.
No application will be considered complete for submission to the Admissions Committee until the following materials have been received and processed:
Completed Application
Personal statement
Required: Two letters of recommendation
Register with the Law School Data Assembly Service (LSDAS)
Submit TOEFL or IELTS score via LSAC's document assembly service
It is not required that you take the LSAT to apply.
Candidates for the 2-Year Program will be required to interview with the Dean of Admissions. This will give us an opportunity to learn more about the candidate's desire to pursue the degree, and will give the candidate the opportunity to learn more about the program.
Applicants should register online through LSAC and select the 2-Year JD Program for Foreign-Trained Lawyers on the application.
There is no application fee. Applications will be accepted on a rolling basis, and the deadline to apply is May 15.
Applicants to the 2-Year Program are eligible for merit scholarships and possibly financial aid.
Visit our tuition page to view the current tuition rates. The per credit rate for the 3-Year Program is the same. The added value for students is the reduced living expenses over two years instead of three.
Applicants to the 2-Year Program are eligible for merit scholarships and possibly financial aid.
A total of 87 credits are required to earn the JD degree. Students may apply a maximum of 27 credits from their previously completed foreign law degree, so they must complete a minimum of 60 additional credits during their two years of study at Hofstra Law.
Applicants whose native language is not English and who have not completed an undergraduate or graduate degree at an English-speaking institution must submit a TOEFL to apply.