The Climate Mobilization Act

Join us for a Networking and CLE Program
The Climate Mobilization Act: What Landlords and Tenants Need to Know Networking and Panel Discussion
Co-hosted by

Earlier this year, the New York City Council passed the Climate Mobilization Act — a series of bills designed to dramatically reduce the carbon footprint of buildings across New York City. The Act requires buildings above 25,000 square feet to meet strict greenhouse gas emissions limits starting in 2024. Our panel of experts will discuss the impact of this law on NYC landlords and tenants.
Tuesday, September 24 | 6:30-8:30 p.m.
Cushman & Wakefield
1290 Avenue of the Americas, New York, NY 10104
This program qualifies for 1 CLE credit in Areas of Professional Practice.
For more information, contact Laura Fetter at breslin@hofstra.edu or 516-463-4069.
Registration
There is no fee to attend. Registration is required and seating is limited. Light refreshments will be served.
Panel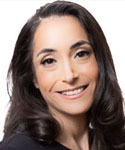 Moderator
Ashira Ostrow
Peter S. Kalikow Distinguished Professor in Real Estate and Land Use and Executive Director of the Breslin Center for Real Estate Studies, Maurice A. Deane School of Law at Hofstra University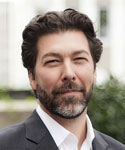 Chris Cayten
Principal, CodeGreen Solutions
Chris has more than 18 years of experience in sustainability consulting, energy management, architecture and real estate development in New York City and overseas. In addition to overseeing CodeGreen's operations and business development, Chris manages energy-efficiency, LEED and corporate-sustainability projects for over 50 million square feet of real estate and Fortune 500 clients. He holds a master's degree from the Yale School of Architecture and a Bachelor of Arts from Yale University.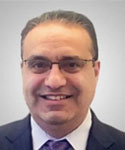 Hani Salama
President, Building Owners and Managers Association of New York, and Senior Vice President, Capital Properties
Hani has been a Member of BOMA NY since 1991, having previously served as secretary, treasurer and vice president. Hani's buildings in New York City and Washington, D.C., have received BOMA New York Pinnacle, BOMA Middle Atlantic Regional and BOMA International TOBY awards. A graduate of Stevens Institute of Technology and New Jersey Institute of Technology, Hani has a Bachelor of Engineering and a Master of Science in Mechanical Engineering. He also holds a PE License in NY & NJ, a LEED AP and a NY State Broker's License.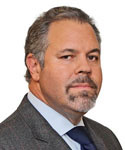 Wes Rudes '94
Executive Director, Cushman & Wakefield
Wes Rudes has 25 years of commercial real estate experience representing both tenants and landlords, completing over 400 transactions with tenant's from a wide range of industries. Wes' office is in the World Trade Center in downtown Manhattan, but he has completed transactions all over the country. Wes has a Bachelor of Arts degree from SUNY Albany and a law degree from Hofstra Law.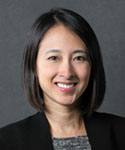 YuhTyng Patka '07
Partner, Duval & Stachenfeld LLP
YuhTyng ("Tyng") joined Duval & Stachenfeld in 2019 as chair of the NYC Real Estate Tax and Incentives practice group. Tyng represents NYC real estate owners and developers on all aspects relating to real estate taxes and represents owners in challenging their property taxes (certiorari), developers in NYC tax incentive programs (421-a, ICAP, FRESH), and not-for-profits in obtaining real estate tax exemptions. Additionally, Tyng works closely with the firm's industry-leading Opportunity Zone practice group and is co-chair of its NYC Climate Mobilization Task Force. She is fluent in Mandarin Chinese. She holds a Bachelor of Science degree from Cornell University and a law degree from Hofstra Law.
The Maurice A. Deane School of Law at Hofstra University is certified by the New York State Continuing Legal Education Board as an accredited provider of continuing legal education (CLE) in the state of New York. New York CLE credits are available to satisfy the mandatory, transitional/nontransitional requirements for attorneys attending the program. Lawyers admitted in jurisdictions other than New York should check with those jurisdictions to determine CLE requirements in their states.