Cost and Financial Aid
Student Financial Services endeavors to provide assistance to each student so that they will be able to meet the overall cost of their legal education.
The goal of the office is to assist each student in obtaining sufficient funding to bridge the difference between the student's own resources and the cost of attending law school.
How much will it really cost
to attend Hofstra Law?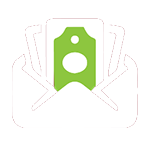 $30,000
Average
Hofstra Scholarship
Awarded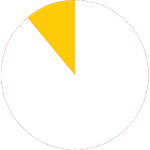 89%
of Students Received a
Grant or Scholarship
(Fall 2016 Incoming Class)
How much will my legal education cost?
The following table shows the average cost of attendance for a nine-month academic year, based on 2016-2017 tuition and fees, but students should take into account their own spending and the possibility of unforeseen expenses.
Cost of Attendance, J.D. Program, 2017-2018
Living on Own
Living on Campus
Living With Family
Full-Time
Part-Time
Full-Time
Part-Time
Full-Time
Part-Time

Tuition and
Fees

$57,510
$43,074
$57,510
$43,074
$57,510
$43,074
Books
$1,800
$1,350
$1,800
$1,350
$1,800
$1,350
Room and
Board
$19,850
$19,850
$18,176
$18,176
$990
$990
Personal
Expenses
$4,050
$4,050
$3,900
$3,900
$3,900
$3,900
Stafford
Loan Fees
$220
$220
$220
$220
$220
$220
Transportation
$1,605
$1,204
$1,571
$1,178
$1,605
$1,204
Total
Budget
$85,035
$69,748
$83,177
$67,898
$66,025
$50,738
Do I need to borrow the full amount suggested by the student expense budget?
No, the budget is a guideline for planning your expenses for the academic year. In fact, many students find that their actual expenses are less than the amounts allowed under the budget. Living on less now allows you to borrow less and to save money in the long run.
What items are not covered by the student expense budget?
Federal regulations mandate that the student expense budget only include education-related expenses. There are many items which students assume can be included in the student expense budget that are prohibited. The most common misconceptions include the following:
Consumer Debt: Students are advised that the budget will not allow for any consumer debt such as monthly credit card payments. Students are advised to budget wisely prior to attending law school and pay off as much credit card debt as possible. The Law School Office of Student Financial Services cannot make allowances for credit card debt.
Wardrobe: The cost of a professional wardrobe cannot be considered for a budget adjustment. Students are advised that this cost may be considerable and that wise comparison shopping is advisable.
Moving/Summer Expenses: Limited moving expenses incurred during the summer preceding your entry into Hofstra  may be used to increase to the student expense budget. Students are advised to budget accordingly if they will be moving into the New York City area. Additionally, expenses incurred during the summer(s) between academic years are not covered under the student expense budget.
Bar Expenses: Bar study expenses* are not allowed under the student expense budget; however, many lenders offer private consumer loans to law students. These loans assist students with paying for the expenses of a bar preparation course and living expenses associated with taking a bar exam after graduation.

*Please note that the actual cost of taking the bar exam (the amount New York State charges to take the exam for example) may now be added to the cost of attendance.
Can I request to have my budget adjusted?
If you have a legitimate educational expense that causes you to exceed your student budget, our office can consider an adjustment, once appropriate documentation is reviewed and approved. Please bear in mind that adjustments are, for the most part, only made under extraordinary circumstances. Be advised that requests for budget increases will generally not be reviewed until after October 1.
What if I have medical or dental expenses not covered by my insurance and I've already borrowed the maximum allowed?
Expenses for necessary medical treatment not covered by insurance may be allowed as an adjustment to the student expense budget if you've already borrowed to the full extent of the budget. Should you have a medical/dental expense that is not covered by insurance, please contact our office. Typically, we expect a detailed cost of treatment and billing summary for the services received.
What if I purchase a computer — should I request a budget increase?
If you have not borrowed up to the budget, you may not need a budget increase. If you have borrowed up to the budget you may request a budget increase for the purchase. You will need to complete the Hofstra Law Request for Budget Adjustment Form and attach supporting documentation of the computer expenses.
What if I buy my computer before classes begin?
In order to be considered an allowable budget expense under federal guidelines, the purchase of the computer needs to occur either during or just prior to the start of the academic year.
What is the maximum budget adjustment amount for a computer purchase?
While we don't have a "strict" maximum, we suggest you purchase a computer through either one of two companies. Hofstra University has a contract with IBM and Apple, both of which offer student discounts on purchasing computers or can be used as a guideline when making computer purchases. You can access the IBM/Apple-Hofstra Discount Web page through the following link: http://my.hofstra.edu/www/Support/IT/it_computer_sales.jsp. Students are permitted only one budget adjustment for a computer during their three years at Hofstra Law.
What items may be considered in a budget increase?
The following items will be considered: medical/dental expenses not covered by insurance, computer purchase (one time only), health insurance, loan fees and a dependent child adjustment. These items may be considered on a case-by-case basis: cost of living (i.e., rent), travel and other expenses. Please note that cost of living increases may not be approved. Students are advised to wait until their budgets are approved before allocating these funds toward expenses.
Does Hofstra Law have a financial aid appeal process?
Yes, Hofstra Law does have an appeal process. You may appeal your financial aid award if you experience significant and/or unforeseen changes in your financial circumstances that affect your ability or your family's ability to contribute towards the cost of your education. You may also appeal if you believe some important financial information was either not included with your original application or missed in our review of your original application. It is advisable that you discuss your appeal request with the financial aid office prior to submission so that we can give you guidance on how to proceed.
While we must conform to federal and institutional guidelines and enforce Hofstra Law Financial Aid Policy consistently to ensure equity and fairness to all applicants, we are also committed to factoring in an individual student's extenuating circumstances whenever possible and appropriate. Please know that while you do have the right to question policies enforced by the office, this is not the intent of the appeals process. The appeals process allows you to ensure that we have taken everything into account in your personal financial situation when determining your eligibility for aid according to existing policy.
Generally speaking, appeals must focus on financial circumstances related to the cost of education. Appeals based on discretionary expenses external to direct education-related costs, such as high credit card debt, car payments, wedding expenses, discretionary travel, and the like cannot be considered.
Generally, appeal requests are resolved within two weeks; however, during our peak processing seasons, due to the large student population we serve, appeal requests may take longer to review. During those times, we appreciate your patience as we try to provide thorough consideration to each appeal request.