Michael D. Patrick '78
Partner,
Fragomen, Del Rey, Bernsen & Loewy, LLP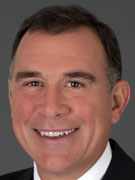 Michael Patrick has more than 30 years of experience and is responsible for leading Fragomen's representation of a diverse group of clients across many industries.
He pioneered the development of the firm's pro bono practice, including immigration advocacy and support for Sanctuary for Families, a New York nonprofit dedicated exclusively to serving domestic violence victims, sex trafficking victims and their children. Working with Austin T. Fragomen, Jr., he led the establishment of the firm's partnership with the New York City Bar Justice Center, providing support to low-income families with immigration matters.
Patrick joined Fragomen as a partner more than 22 years ago, after having been a founding partner of the general practice firm Campbell, Patrick & Chin. Earlier, he served as a special assistant U.S. attorney and chief of the Immigration Unit of the U.S. Attorney's Office for the Southern District of New York, where he represented the Immigration and Naturalization Service, the State Department, the Labor Department and other federal agencies in the federal courts.
What practice areas of law are you engaged in?
Immigration, particularly business immigration, corporate compliance and global mobility.
Which skills that you learned or experiences you had at Hofstra Law have proved most valuable in your work?
Hofstra's strong emphasis on problem-solving and "thinking like a lawyer" has aided me immeasurably in successfully addressing even the most complex and intractable client predicaments. My Hofstra experience in Trial Practice was invaluable, along with the school's constant focus on ethics. Immigration is a practice area with ethics minefields in every direction; Hofstra Law's education was a terrific grounding to build a strong ethics minesweeper.
What is the most rewarding aspect of your job? The most challenging?
Most rewarding, helping clients achieve goals, both professional/business planning and personal (obtaining a green card). Most challenging: The current immigration scheme in America is antiquated, unnecessarily adversarial and insufficiently helpful to our country — and thus in desperate need of reform — so it presents daily obstacles, burdens and frustrations to accomplishing things, even when they should be easy. This requires a Masters Course in setting client expectations.
Please describe your current pro bono work.
Most recently, I have been involved in helping possible "Dreamer" candidates seeking to come above ground, register and be able to work; I have also been involved in the Katzmann Study Group on Immigrant Representation, begun by Second Circuit Chief Judge Robert Katzmann to address the crisis of unrepresented people in immigration proceedings, including in detained cases, where appointed counsel is not available because immigration is "civil," not "criminal." American must do better.
What advice would you offer to prospective students about making the most of their Hofstra Law experience?
Engage with the faculty and administrative team. Ask questions. Ask how you can help, both the school and the community. Carry your Hofstra Law affiliation with pride — Hofstra Law has a long and deep history of clinical programs, community service, and education of soon-to-be lawyers who care not just about themselves, but about the fairness of legal system.