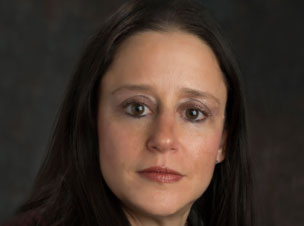 Amy R. Stein
Professor of Legal Writing, Assistant Dean for Legal Writing and Adjunct Instruction
B.A., Tufts University
J.D., Fordham University
Phone: 516-463-5927
Fax: 516-463-4054
Email: Amy.R.Stein@hofstra.edu
Biography
Amy Stein received her B.A. degree in American Studies and English from Tufts University and her J.D. from Fordham University School of Law. After law school, Professor Stein worked as a litigation associate at a 350-lawyer Manhattan law firm. She then became associated with a midsize Manhattan law firm, where she specialized in the defense of employment and products liability cases. She later served as counsel to a Syosset, New York, law firm.
Professor Stein began her academic career at Touro Law Center, where she was the inaugural Director of the Continuing Legal Education program. She came to Hofstra Law in 2000 and has been teaching Legal Writing and Research and Appellate Advocacy since then. Professor Stein also teaches Civil Procedure and Discovery Skills courses, where she draws on her experience in complex civil litigation.
Professor Stein is particularly interested in the areas of law school teaching and learning. She has written articles on these topics, as well as presenting at workshops and conferences at both the regional and national level. In her roles as Coordinator of the Legal Writing Program and Assistant Dean for Adjunct Instruction, she works with new Legal Writing and Adjunct faculty to assist them in becoming effective classroom teachers. She is a member of the American Bar Association Adjunct Committee and is a co-author of the Best Practices for Adjunct Teaching manual recently published by the ABA.
Professor Stein is committed to encouraging high school students to pursue higher education and careers in the law, particularly those from disadvantaged backgrounds. She frequently judges high school moot court competitions and speaks to students to encourage them to continue their educations. She has participated in the Law, Youth and Citizenship program sponsored by the New York State Bar Association, which trains K-12 educators to create opportunities in the classroom to educate students to become effective citizens, and has also participated in Youth Law Day programs.