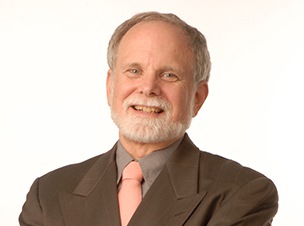 Richard K. Neumann, Jr.
Alexander Bickel Distinguished Professor of Law
B.A., Pomona College
Dipl., University of Stockholm
J.D., American University
LL.M., Temple University
Phone: 516-463-5881
Fax: 516-463-7132
Email: Richard.K.Neumann@hofstra.edu
Biography
At Hofstra, Professor Neumann has taught Contracts; Transactional Lawyering; International Business Transactions; Legal Writing; Civil Procedure; Legal Interviewing, Counseling and Negotiation; Pretrial Litigation; Federal Courts; Trial Techniques; and clinical courses.
Professor Neumann is the author or coauthor of four textbooks:  Transaction Lawyering Skills; Essential Lawyering Skills (with Prof. Krieger); Legal Writing (with Prof, J. Lyn Entrikin of the Univ. of Arkansas and Sheila Simon, Lt. Governor of Illinois); and Legal Reasoning and Legal Writing (with Prof. Kristen Tiscione of Georgetown Univ.)  His articles have appeared in the Georgetown Journal of Legal Ethics, the Hastings Constitutional Law Quarterly, the Journal of Legal Education, the Clinical Law Review, the Fordham Law Review, and the Yale Journal of Law and Humanities, among others.
He is an editorial advisor to Aspen Publishers, one of the largest publishers of law school textbooks. He has served on several committees of the American Bar Association's Section of Legal Education and Admissions to the Bar as well as a number of ABA site inspection teams. He has been chair of American Law Schools' Section on Legal Writing, Reasoning and Research; a member of the board of directors of the Legal Writing Institute, and a member of the board of directors and the executive committee of the Association of Legal Writing Directors. He is a frequent speaker at legal education conferences.