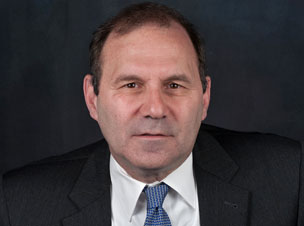 Kevin McElroy
Professor of Legal Writing
B.A., SUNY Albany
J.D., St. John's University
Phone: 516-463-4129
Fax: 516-463-4054
Email: Kevin.McElroy@hofstra.edu
Biography
Kevin McElroy joined the faculty in the summer of 2006 initially teaching Appellate Advocacy. Since then, in addition to teaching the required first year Legal Analysis, Writing and Research classes each semester, he has taught a number of courses including Federal Civil Procedure and Selected Problems in New York Civil Procedure. Kevin also teaches a variety of courses designed to give the students instruction and practical experience in both writing and litigation skills such as the written discovery stage of a lawsuit and the taking and defending of deposition.
In addition to teaching at Hofstra he serves on a pro bono basis as a court appointed arbitrator in fee disputes between attorneys and their clients and has consulted with New York State Board of Law Examiners by reviewing potential future essay questions and providing his input on the appropriateness of the proposed questions.
Prior to teaching at Hofstra Kevin represented clients before federal and state courts across the country since being admitted to the New York Bar in 1987 including a significant number of cases involving employment law matters, contracts and toxic torts. He has also served as an Administrative Law Judge on matters arising under state and local health laws.
His writings have been published in a number of legal periodicals including The National Law Journal, The New York Law Journal and The Fordham Environmental Law Reporter. He has spoken on litigation topics at events sponsored by the Defense Research Institution and the New York State Bar Association.