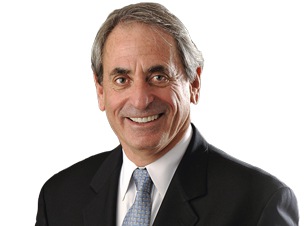 Eric Lane
Eric J. Schmertz Distinguished Professor of Public Law and Public Service
B.A., Brown University
M.A., Stony Brook University
J.D., Fordham University
LL.M., New York University
Phone: 516-463-5886
Fax: 516-463-6091
Email: eric.lane@hofstra.edu
Biography
Eric Lane is the Eric J. Schmertz Distinguished Professor of Public Law and Public Service at the Maurice A. Deane School of Law at Hofstra University. After serving as Interim Dean from March 1-December 31, 2012, he was named Dean of Hofstra Law on January 1, 2013, and served in that position until the end of 2016. He joined the Hofstra Law faculty in 1976 and has taught courses in law and literature, constitutional law, statutory interpretation and the legislative process.
Professor Lane is well-known beyond the Hofstra campus for his work in public service. He has previously served as the senior fellow at the Brennan Center for Justice at New York University School of Law. In that role, he wrote the report (with Meg Barnette) A Report Card on New York's Civic Literacy, which was published in April 2011.
From 2002 to 2005, Professor Lane was special counsel to the speaker of the New York City Council. Prior roles include his service as counsel to the New York Commission on Constitutional Revision, which was created in 1993. In 1990 he chaired the New York City Task Force on Charter Implementation, and from 1986 to 1989, he served as executive director/counsel to the historic New York City Charter Revision Commission, which was responsible for the most substantial changes in the institutions and processes of New York City government since its creation. Professor Lane also spent six years (1981-1986) as chief counsel to the New York State Senate Minority.
Professor Lane is the author of three books. His trade book (with Michael Oreskes, senior managing editor of the Associated Press) The Genius of America: How the Constitution Saved Our Country and Why It Can Again received favorable reviews throughout the country, and his two textbooks (with the Honorable Abner A. Mikva) on the legislative process and statutory interpretation have been used in law schools nationally. He is also the author of often cited articles on the legal framework for governmental decision making.
Professor Lane serves as an Honorary Trustee of the Vera Institute of Justice and has served as a board member of the Columbia Land Conservancy. He is also a member of the American Law Institute and the American Bar Foundation.