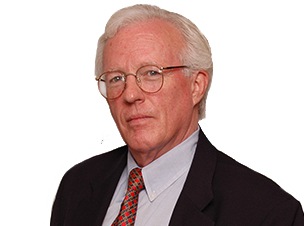 James E. Hickey, Jr.
Professor of Law
B.S., University of Florida
J.D., University of Georgia
Ph.D., University of Cambridge (Jesus College)
Phone: 516-463-5891
Fax: 516-463-4800
Email: James.E.Hickey@hofstra.edu
Biography
Professor Hickey has practiced law with two Washington, D.C., law firms in the areas of international law, law of the sea, federal energy and natural resources law, antitrust law and administrative law. He has taught a general course in public international law at Cambridge University. He has twice been a visiting fellow at Cambridge University's Research Centre for International Law and has been visiting scholar at the University of New South Wales law faculty. He has lectured or taught in the LL.M. program at the University of New South Wales, the Helsinki Summer Seminar of International Law, the Centre for Petroleum and Mineral Law and Policy, and Humboldt University. He has been a visitor and guest lecturer at many law schools including Warsaw University, Erasmus University Rotterdam, and Sydney University.
He has over 50 publications. His books include Energy Law and Policy for the 21st Century (2000), Government Structures in the U.S.A. and the Sovereign States of the Former U.S.S.R. (1996), The Environment: Global Problems, Local Solutions (1994), and Energy Law & Policy (1989). He is on the board of editors of Ius Gentium, is currently chair of the ABA Special Committees on Electric Industry Restructuring and vice chair of the ABA Committee on Hydro Power. He has served on the ABA Graduate Legal Education Committee, the ABA Special Committee on International Energy Law and the International Environmental Law Working Group of the American Society of International Law. He has been a consultant to the Energy Charter Secretariat, and special assistant to the National Petroleum Council (Water Availability Task Group), and a Foreign Member of the Ukraine Academy of Ecological Sciences.