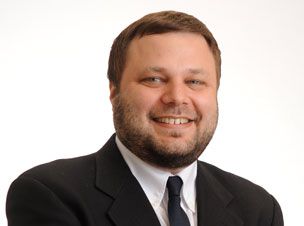 Michael Haber
Associate Clinical Professor of Law and Attorney-in-Charge, Community and Economic Development Clinic
B.A., New College of Florida
M.A., Carnegie-Mellon University
J.D., Fordham University
Phone: 516-463-5934
E-mail: Michael.L.Haber@hofstra.edu
Biography
Professor Mike Haber directs the Community and Economic Development (CED) Clinic, which provides transactional assistance to nonprofit community-based organizations and small businesses in and around Nassau County. The CED Clinic uses corporate, finance, real estate and tax law as tools in community-led efforts to improve the economic, social, physical and environmental condition of low-income neighborhoods. Because of the substantial impact that "Superstorm" Sandy had on communities across Long Island, the CED Clinic has recently targeted its clinical work to serving communities impacted by the storm.
Before coming to the Maurice A. Deane School of Law at Hofstra University, Professor Haber was a senior staff attorney in the CED Unit at Brooklyn Legal Services Corp. A (Brooklyn A), where his work focused on affordable housing development, nonprofit lobbying and political activity compliance, nonprofit mergers and acquisitions, and green building law. He has also worked as an adjunct with the CED Clinic at CUNY School of Law. Professor Haber began his career as an Equal Justice Works Fellow sponsored by Greenberg Traurig, LLP. At Fordham Law School, he was a Stein Scholar and recipient of the Archibald R. Murray Public Service Award.
Professor Haber is a Director of the ABA Business Law Section's Committee on Community Economic Development. His research interests include affordable housing finance, disaster recovery law, and law and social movements.