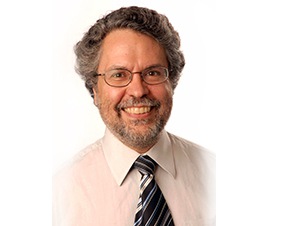 Daniel J.H. Greenwood
Professor of Law
A.B., Harvard College
J.D., Yale Law School
Phone: 516-463-7013
Email: Daniel.Greenwood@hofstra.edu
Biography
Daniel J. H. Greenwood, Professor of Law, came to Hofstra from the S.J. Quinney College of Law at the University of Utah, where he held the position of S.J. Quinney Professor of Law. He received his A.B. magna cum laude from Harvard College and pursued graduate studies in political science at the Hebrew University of Jerusalem for two years. He is a graduate of Yale Law School, where he was an editor of the Yale Law Journal. After graduating, Daniel Greenwood clerked for U.S. District Court Judge Richard Owen in New York and then joined the litigation section of Cleary, Gottlieb, Steen & Hamilton in New York City.
Professor Greenwood's research interests lie in the structure and rights of business organizations and other artificial and natural groups; the intersection of democratic theory and corporate law; and problems of group rights in an individualist democracy. He has published numerous law review articles, book chapters and popular opinion pieces on corporate law, corporate speech rights, and the role of corporations in politics, as well as on minority religious rights and related topics. His pro bono and litigation work has included authoring a Supreme Court brief in the Vermont campaign reform case.
Professor Greenwood currently teaches courses in corporate finance, business organizations and torts. He has also taught constitutional law II (civil and political rights), commercial law, not-for-profit organizations, comparative law, corporate income tax, and seminars on advanced corporate law, Jewish law, groups and the law, and the Federalist Papers.
Click Here for Personal Web Page