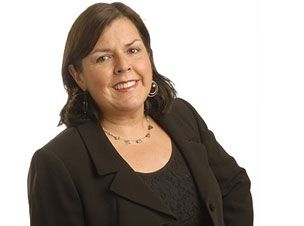 Miriam R. Albert
Professor of Skills, Faculty Advisor for Joint Programs and Faculty Director of Summer Skills Programs
B.A., Tufts University
J.D., Emory University
M.B.A., Emory University
LL.M., New York University
Phone: 516-463-4538
Fax: 516-463-6091
Email: Miriam.R.Albert@hofstra.edu
Biography
Professor Albert teaches Contracts, Business Organizations, International Sales Law and Business Drafting.
Professor Albert joined Hofstra in the fall of 2004, with practice experience as a corporate and securities attorney and teaching experience at law and business schools. She was previously on the faculties of Fordham Business School and Widener Law School, teaching business law topics including corporate, agency and partnership law, mergers and acquisitions, securities law, and interviewing and counseling, as well as legal writing.
Professor Albert's research interests focus on business organization and international and domestic securities law issues. Her articles have appeared in publications such as the Arizona Law Review, Rutgers Law Journaland the American Business Law Journal, a peer-reviewed journal for which she is an Articles Editor. Before entering academia, she practiced corporate and securities law at Stroock & Stroock & Lavan in New York.
She holds a B.A. from Tufts University, a J.D. and M.B.A. from Emory University, and LL.M. in corporate law from New York University.