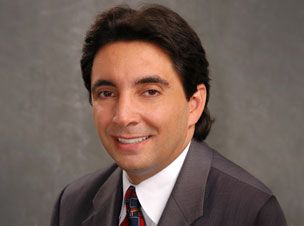 J. Scott Colesanti
Professor of Legal Writing
B.A., Adelphi University
J.D., Fordham University School of Law
LL.M., New York University School of Law
Biography
J. Scott Colesanti has taught at Hofstra since 2002 and in 2006 was selected "Professor of the Year" by the Hofstra Law Review. He has had 16 articles published by law reviews/industry journals, and his writings have been downloaded on SSRN over 500 times since 2010. Other of his writings are included in treatises on securities law and appeared as expert commentaries introducing seminal securities cases on Lexis/Nexis.
Professor Colesanti is a member of the Bars of New York, Missouri and Washington, D.C. In 1987, he was the first law clerk to a Chief Hearing Officer of the New York Stock, and subsequently served as Trial Counsel for the New York Stock Exchange Division of Enforcement for 10 years. He subsequently served within the NYSE Office of the General Counsel, and as a securities industry arbitrator for over a decade. He has handled appeals before the Securities and Exchange Commission, the Social Security Administration, the EEOC, and the New York State Division of Human Rights.
Professor Colesanti regularly lectures on the Financial Crisis, and he also coaches high school mock trial teams. He previously taught at the Saint Louis University School of Law, and he has taught in Curacao and Germany as part of the Hofstra Study Abroad program. Professor Colesanti also served on the editorial board of the Journal of Securities Law, Regulation and Compliance, and is a former contributing co-editor of the Business Law Professor Blog. He also serves as an Advisor to the Business Law Honors and Corporate Compliance concentrations.