In This Issue
Prof. Julian Ku on the Retirement of Justice John Paul Stevens
---
Events
Alumni/Admitted Student Reception:
New York City
Thursday, May 13, 2010, 5-7 p.m.
Hosted by Ropes & Gray, LLP
More Info | Register

Commencement
David S. Mack Sports Complex
Sunday, May 16, 2010, 7:30 p.m.
Reception to follow at the
Hofstra University Club, David S. Mack Hall
More Info
---
Class Notes
Stephanie Ortoleva '76 is now working with the international human rights law firm Blue Law International LLP as its senior human rights legal advisor. Stephanie is also an adjunct professor at American University School of International Service, in Washington D.C.

Cono A. Carrano '94 has joined Akin Gump Strauss Hauer & Feld LLP as a partner. His practice focuses on complex patent litigation.

Irene Hudson '02 was recently named principal at Fish & Richardson P.C. She focuses her practice on complex patent litigation.

Michael S. Mosscrop '03 has joined the Garden City-based firm of Franklin, Gringer & Cohen, P.C., as an associate. He concentrates his practice on general civil litigation matters.

Lauren Chartan '10 has recently joined the law firm of Wisselman, Harounian & Associates, P.C., in Great Neck. She will practice matrimonial, family law and civil litigation for the firm.
---
---
Job Postings
Associate, Jackson Lewis LLP
(New York, NY)
Administrative Law Judge, Nassau County Attorney's Office
Associate Attorney, Arnold A. Arpino & Associates PC (Smithtown, NY)
To obtain information on these job postings and many more, log in to Symplicity. If you do not have a Symplicity account, please contact Diane Gayer in the Office of Career Services at (516) 463-5871 or lawdlg@hofstra.edu to obtain login credentials.
---
Hofstra Law at Work
We are excited to announce the launch of an online video series titled
The Law at Work
. This initiative, available on Hofstra Law's YouTube page, features some of our prominent graduates discussing their legal education and professional experiences. Geared toward prospective students, but of relevance to other audiences, these 10 videos introduce viewers to the Hofstra Law community and give them a flavor for the institution through the eyes of an alumnus or current student. We encourage you to check out the videos and share them with anyone you think might be interested in learning more about Hofstra Law.
---
Prof. Julian Ku on the Retirement of Justice John Paul Stevens
The retirement of Justice John Paul Stevens marks the departure of a singular justice who is distinct in many ways from all of his fellow justices. As many news accounts have noted, Justice Stevens is not only the longest-serving justice (appointed in 1975) but also the only serving justice with active military experience (World War II). Additionally, Justice Stevens is the only justice who did not attend either Harvard or Yale law school (Northwestern) and the only justice who is neither Catholic nor Jewish (Protestant). He also, it is said, is the only justice who insists on writing the first draft of his legal opinions himself, rather than turning over such tasks to his law clerks.
Full Story
---
Law firms have made significant advances in promoting women to partner, according to a new report. Women made up 34 percent of firms' 2010 new partner classes, compared with 28 percent the year before.
New York Law Journal (4/23/10)
Will Citizens United Unite the Citizens … Behind Obama?
According to Jess Bravin of the WSJ, President Obama and fellow Democrats are looking to harness the energy sparked by Citizen's United leading up to and during the confirmation hearings of his next Supreme Court pick.
Wall Street Journal Law Blog (4/23/10)
---
Survey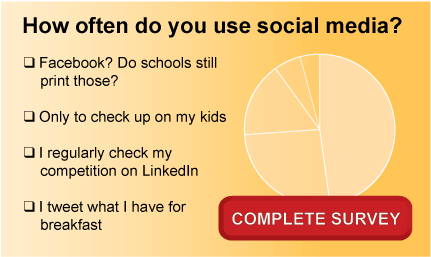 ---
Hofstra Law in the News
As you may have seen recently, Hofstra Law advanced in the
U.S. News
rankings to No. 86, an increase of 14 spots. Visit the
U.S. News website
for more information on the rankings.